PCA 2021 EXPO Cancelled Amidst Coronavirus (COVID-19) CONCERNS
---
After careful consideration, and in light of the ongoing Coronavirus (COVID-19) developments, PCA has decided to cancel the PCA 2021 EXPO and rebook for March, 2022 at the same venue, the Hyatt Regency Grand Cypress in Orlando. Rescheduling this event will enable PCA to provide the experience that our members and industry partners have come to expect and deserve.
The health and safety of our members and industry partners is our highest priority.
We appreciate your continued support and patience as we begin our work towards the 2022 EXPO.
---
The annual PCA EXPO is the world's leading event for painting contractors to learn the most up-to-date industry information, network with other contractors, gain applicable advice for business growth, participate in roundtable discussions and receive innovative business training.
An Inside Look at EXPO
At EXPO 2020, industry experts shared powerful insights through PaintED Talks and encouraged contractors to stand out in the industry. Go inside EXPO with these four PaintED Talks.
The Latest Industry Insight
Paint may dry slow but the industry moves like wildfire and to prosper in this continually changing environment, it's important to clarify one's purpose, redefine goals and persevere with courage.
I am grateful for the time to share and explore with the most creative, inviting and supportive contractors in our trade.
The [PCA] community along with its sponsors encourages us to revive our hopes and dreams and embrace the vision for a sustainable future."
-Warren Hoffman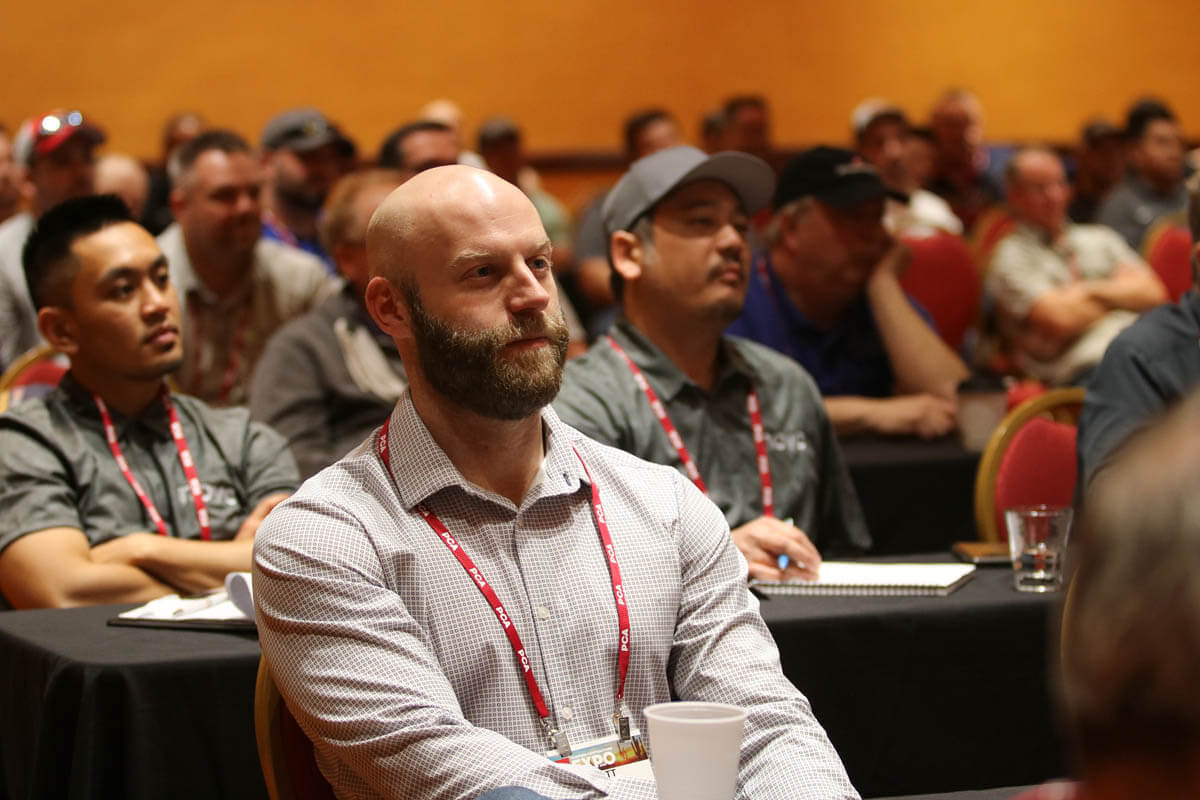 MARCH, 2022
ORLANDO, FLORIDA
Be the first to get updates about EXPO 2022